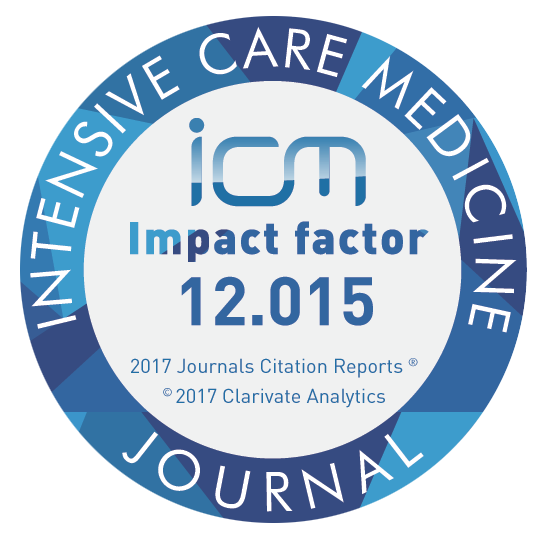 In the 2017 Journals Citation Reports, one of ESICM's journals – Intensive Care Medicine (ICM) saw its Impact Factor rise to 12.015.
ICM confirms its position amongst the top medical journals ranking 149 out of 8830, and continues to reign 3rd out of 33 journals in the CRITICAL CARE category – the first publishing ONLY critical care.


Intensive Care Medicine is one of the official journals of the European Society of Intensive Care Medicine. This is the publication platform for the communication and exchange of current work and ideas in intensive care medicine. It is intended for all those who are involved in intensive medical care, physicians, anaesthetists, surgeons, paediatricians, or related disciplines.
The Editor-in-Chief is responsible for the coordination among the members of the Editorial Board and for contacts with Springer-Verlag. The Editor-in-Chief makes final decisions as to whether or not manuscripts can be accepted for publication.
The Editorial Board consists of the Editor-in-Chief, the Deputy Editors and the Associate Editors, all ESICM/ESPNIC members. They are assisted by a Advisory Board. The Editorial Board is responsible for the scientific content of the journal.
Following the ESICM Statutes, the Editor-in-Chief and the Board of Editors are nominated and approved by the Executive Committee .
Élie Azoulay  (France), Editor-in-Chief
Giuseppe Citerio (Italy), Deputy Editor

Jean-François Timsit (France), Deputy Editor


Intensive Care Medicine Experimental (ICMx) is an exciting journal dedicated to basic, translational and experimental research relating to all facets of critical illness. This can range from in silico and in vitro studies, through to in vivo and ex vivo investigations in both laboratory animals and patients.
We encourage high-quality submissions with the aim of being the focal point for publishing experimental research in the specialty, be it physiological, biochemical or biological/immunological.
ICMx is an online-only, open-access electronic journal listed in PubMed.
Led by the Editor-in-Chief, forty top-flight high-profile researchers – both basic and clinician scientists with expertise in various ICM specialties play active roles as Senior Editors and Editors. These experts will ensure that there is a thorough, yet efficient peer review process and guarantee that ICMx will thus, uniquely, be driven by the critical care community with a sole focus on basic-to-translational research.
Mervyn Singer (UK), Editor-in-Chief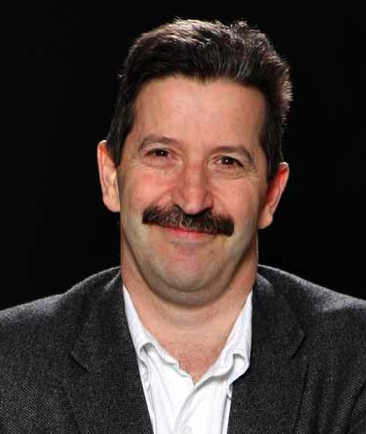 Get Papers, the reference manager for FREE!!
Have you ever wasted your time looking for an article without being able to find it? Are you constantly trying to keep up to date with current research?
We have the solution! ESICM has secured an exclusive partnership with Papers – the reference manager, document organiser and citation tool in one. It helps you collect and curate the medical material you're passionate about and facilitates the professional life of practicing intensive care clinicians and researchers. From citations to search, Papers will improve the way you find, organise, read, cite and share. All of this is available on Mac, Windows and iOS.